A week ago told my daughter my usual reply, we won't discuss her birthday until after Halloween. But then on Saturday she was so sad, I decided to give her a bone. We discussed her party.
Actually I have no problem discussing party details because the imagining the party is the only fun part of the process in my opinion. I refuse to come up with a guest list until after Halloween because children's friendships move as fast as the tides.
Me: I thought you'd like a Maleficent Party because you told (next door neighbor) Maleficent was your favorite movie.
Nat: No I want Skylanders
Me: I thought you'd like Maleficent because you told Grammy you wanted another princess castle cake?
Nat: No I want Skylanders. And you can make a tomato cake and put Food Fight on top because he's my favorite.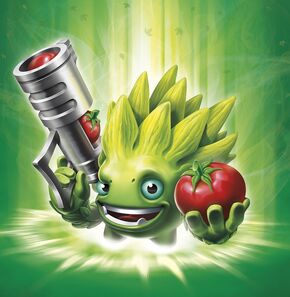 Me: ok
Nat: But only R-boy likes Skylanders who else will I invite?
Me: What his name doesn't he like it?
Nat: L-girl? Oh yeah she plays with her brother's too
Me: B-boy he plays doesn't he?
Nat: Oh yeah.
I then added maybe A-girl, S-girl, D-girl would also be good. She said yeah.